RE: Improve DE-coding on snapdragon devices
@veye_xumm
Thank you for this conclusive response. Maybe your subsidary who provides the sw for the encoder chip can do something though -
From the official documentation for Hi3518 i found out that they actually use poc_type=2 by default.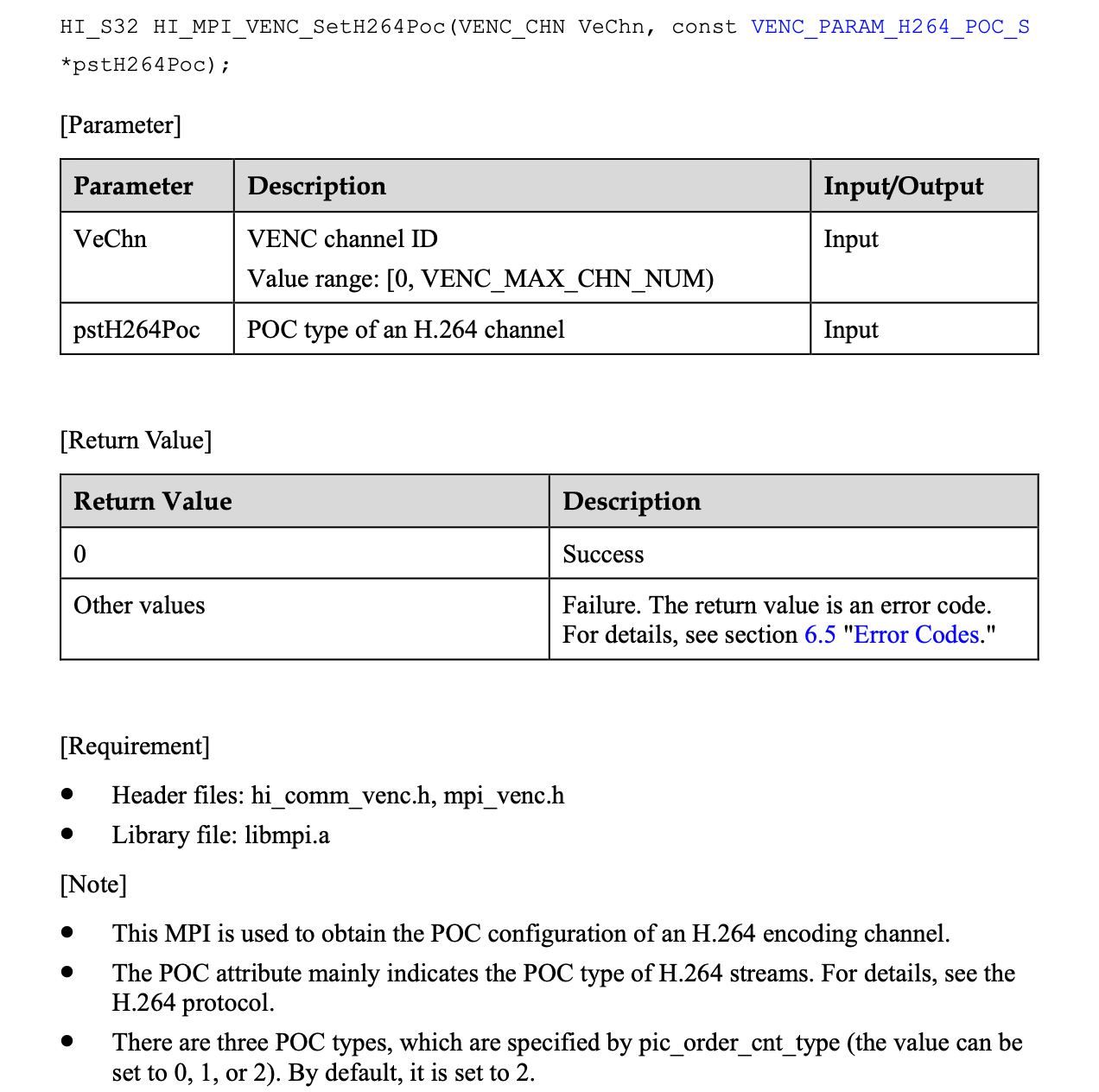 So it is likely that the sw you are using is manually setting poc_type=0.
For the OpenHD project, we test a lot of usb cameras. They all share the poc_type bug though (I refer to it as bug here, because it makes the camera unusable for low latency streaming on a lot of platforms).
Whoever is the first one to bring a usb camera to market with HiXXX chip and poc_type=2 basically has the lowest latency h264 usb camera on the market paired with rpi or snapdragon as decoder.
posted in USB camera